lets talk about it.
the minnesota state fair is known as
'the great minnesota get together.'
this gopher is the official mascot of the fair // beautiful flowers // fresh pressed cider // LOVE this shot of the people on the lifts!
and it is!
almost 2 MILLION people showed up this year.
the fair runs for 12 days [always ending on labor day]. they have big entertainment acts each night [my sister and i saw the backstreet boys a few years ago ;)]. tons of animal barns [you can watch animal babies being born in the miracle of birth center] and it takes *hours* to see everything.
black bean risotto poppers
the joke of the state fair is that
if you can put a stick in it, minnesotans will eat it.
and its true. 85+% of ALL the food at the fair is on a sick. [think cheesecake, alligator, 1/3 pound bacon, caramel apple slices, deep fried candy bars, spaghetti & meatballs, tater tot hotdish, nachos, pizza] all of these things [plus TONS more], all on a stick.
so on monday, blake & i biked 15+ miles [roundtrip] to the state fair. [the parking is ridiculous & super expensive!]. since so many people were off work on monday, there were 230,000+ people at the fair.
[just on MONDAY!!]
blake & i wanted to try some new foods, but we arent people that love massive over-indulgence. we picked out a [big] handful of foods we wanted to try & that was that. i documented everything we ate.
*notice that again, not everything was 100% vegan*
pineapple torta [small portion ; not delish] // pistachio canolli // walleye cakes [i know ; FISH!] // and blake sampled 4 local craft beers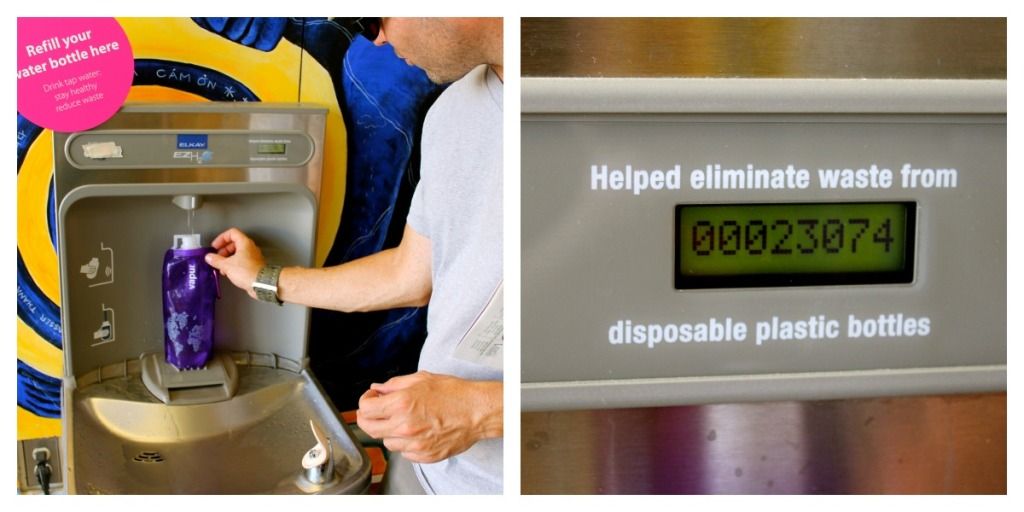 and look at this *rad* water fountain! // there is a spout for drinking AND a spout for filling up water // NO WASTING WATER!
and we always end the night with a cup of sweet marthas cookies // the line is always ridiculous & they are known for stacking a TON of cookies on TOP of the cup!
[i love blakes face here ; obviously nervous about dropping our $6 cup of treats!]
we also bought daphne a bar of vegan doggie shampoo ; i will share my review of that once we use it.
[lately, she has been rolling in dirt AND she fell into a water fountain the other day that was FULL of nasty algae, so shes due for a cleaning ;)]
tell us : are you a fair person?!
did you go this year?
[also, my post yesterday about budgets & finances has gotten a TON of traffic ; id love to hear your feedback on money!]