happy friday everybody!
i hope you have had a good week.
big plans for the weekend?!
tomorrow, blake and i are going to a meat market & a fish fry.
[haha ; honestly. look for that recap soon ;)]
for the month of march, i have decided to not to do 'insta-friday', but instead work on getting to know my new dslr.
so, here we go.
this is what my week looked like :
sitting at the kitchen table for h o u r s working!
i have been working *so hard* on my e-book. full details [and a pre-order] coming up soon!
last week, i told you about
my 3 month umba box subscription
. well, i got another box in the mail, FULL of great vegan bath products.
my fave?
this coffee scrub face mask. [ill show you more soon!]
when i first started my etsy shop, i was only doing
photography.
lately, i have been dreaming of picking it back up. so, ive been working hard on getting some new photos up. heres an outtake of my favorite snack.
we have been dog sitting for the past 10 days. dogs that love us + great lighting + a new camera = so many stinkin' pictures of dogs ;)
if i could afford it [or had a juicer], i would drink mighty mango naked juice *every day*
[ps : got a rad kids boutique in your town that would LOVE some cute bow ties?! send me a message!]
i have been keeping this photo for a long time, BUT its my submission for this months 'i heart faces' photo contest.
so excited for summer to hit minnesota.
food photo blog
[the button wouldnt link!]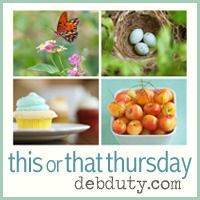 happy friday!!