happy friday, everybody!
its been *beautiful* here during the day all week, with scary storms, hail & high winds at night.
this week has been pretty simple. lots of biking, nanny-ing extra hours [woo hoo for money!] & baking new treats in the kitchen!
now that i am finally feeling more comfortable with my camera, i have been taking it out more, which is resulting in some pretty rad photos ;)
spent time at the local library [its a few blocks away].
blake bought a new bristle shave brush to use with the
soap
i bought him.
speaking of blake; he made home-made sweet potato gnocchi & it was DELISH!
[recipe to come soon!]
created a new dessert.
chocolate coconut milk 'ice' cream [found at trader joe'] + a few crushed up joe's o's [also at tj's]
talk about delish!
raindrops after a morning storm
week 1 of RAGBRAI training = 95 miles.
this picture is from the riverfront
[to the right is downtown mpls. you see the mississippi river & on the other side is northeast mpls]
also, i have added lots & lots of *new* photos in my
shop
; perfect for moms [mothers day!], dads [fathers day!] & other people that like cool pictures [YOU!]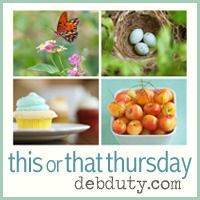 Hosted by Cecily and Lolli