good week? excited for the weekend?
we have SO much going on this weekend. garage sales, 60 miles of biking, hangouts with friends, two neighborhood festivals & lots of photos!
this week was good.
i have been doing TONS & TONS behind the scenes. i have a big craft show coming up [my first one outdoors!] & am totally redoing my booth set up & creating lots and lots of new product.
this week :
outdoor picnic with friends
new packaging for new bow ties
[arent they cute?!]
lots of biking.
this week, we discovered a brand new bike trail in the city.
i took this photo of the mpls skyline in my bike mirror
this is the stone arch bridge.
its super wide pedestrian bridge [the mississippi river is underneath].
lots of folks use the bridge for photo shoots ; so pretty!
water break [and new tires] on a 30 mile ride
this is the midtown greenway [i dont know the bikers!].
its a double-lane bike trail + a walking trail.
we use this trail quite often.
we went to a parade last weekend & got to watch a beautiful dance troupe perform in traditional native dress
tell us :
what are YOU doing this weekend?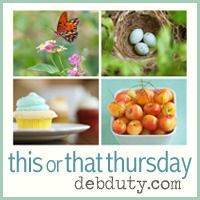 Hosted by Cecily and Lolli