happy thursday!
a couple weeks ago, blake and i took a weekend trip to the town i grew up in [you can see my town-tour
here
]. on the second day, the three of us [my dad, blake & i] headed to an auction. we planned on just swinging by & checking stuff out, but stayed for about 7 hours!!
both my grandpa & dad LOVE going to auctions ; i have grown up with garage sales, auctions & estate sales. my style is very much a reflection of theirs. i enjoy older, vintage pieces with a story & bright colors.
so, blake & i grabbed a number & my dad grabbed his.
we bought TWO boxes full of vintage games [&some farm signs ;)]
also in the 'games' box, was a paper doll from 1982. she [and her clothes] are in great condition.
two horse paint-by-numbers! i am in the process of painting these, now! they are super fun.
the paint & the original brush were still in the box.
two more kids projects [new in the box] from the late 70s.
this was my favorite score.
did you have a desk like this when you were a kid?
i had one at my grandmas!
the top piece [with the pictures] opens up & you can store the magnets, chalk & the eraser.
the chalk board is also magnetic.
inside of the chalkboard, there are 50 name // label cards.
the best part about this box? there were THREE of these school desks inside! all of them are in great shape.
if YOU are interested in buy one of the desks, let me know ;)
i am linking up with
liz
for thrift score thursday.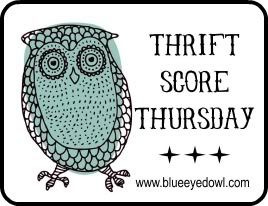 what is YOUR favorite thrift // auction // garage sale find lately?