hey everybody!
good week?!
this week, i worked super hard on the upcoming e-book ;
h o p i n g
the preorder will be up by the very end of this month.
what are you doing this weekend!?
i have to work, maybe thrifting a few dresses, and taking a brand new [free!] cardio class. and biking [duh ;)]
this is what my week looked like :
long car ride & testing out the settings on my new camera [i still know so little about my camera]
its been 60-70* here all week ; which means ALL winter clothes put away & running shoes and bikes are out in full force!
veggie sushi date
more on this soon ; but *this* vegan went to a meat market AND a fish fry [in the same day!!]
this
smoothie has been my go-to breakfast this week
i made
these
fun band-aids!
a super sneak-peek of what i have been busy working on this week
ohhhh is the upcoming ebook a cookbook?!?!
have a great day, everybody!!
food photo blog
[the button wouldnt link!]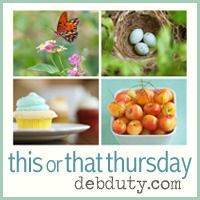 happy friday!!