friday!!
big plans for the weekend?!
my uncle retires this weekend, so i am heading down south [southern minnesota ;)] to celebrate with my fam.
and i need to finish up my taxes.
[tell me i am not the only one that isnt finished?!?!]
this week was great.
baseball games. bike rides. family time. lots of reading.
[and i drank so much water AND deleted both the twitter & facebook app off my phone][more on that later!]
this week :
i read this book ; its the transcript of the speech prince charles gave about saving the planet by becoming more sustainable with our food. it was great.
anybody want to borrow it?
i created a first aid kit to carry in my bike bag. how-to
here
i still nanny one afternoon a week & when i got there, these little boots & teddy bear were too cute.
spring flowers
color time!
baseball game! we have a new baseball field [3 years old] & all around the perimeter are life-sized baseball cards from previous players.
look at all these bike racks!! [we parked our bikes in a different rack!]
TWINGO! every wednesday night, you get free TWINGO cards [its like BINGO, but based on baseball plays & calls]
outdoor baseball is cold when its 45* out!
LOVE the colors here!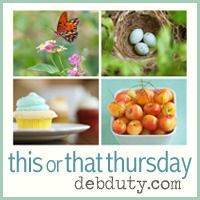 Hosted by Cecily and Lolli